Welcome to With One Voice Melbourne CBD!
Please note we are not currently rehearsing – we will be returning in the spring!
Here we hope you'll find all the information you require, and all the encouragement to come join our community.
Our choir requires:
No auditions
No prior experience
No special skills or talents
You are welcome to join us any time, and your first visit is FREE with no obligations.
Expression of interest - Melbourne CBD
Please fill in some details so we know to expect you next rehearsal!
REHEARSAL DETAILS
**Re-launching on October 17th!**
When: Tuesdays, 5:30 – 7:00pm
Where: The Chapel at St Vincent's Hospital, Melbourne
Address: 41 Victoria Parade, Fitzroy VIC 3065
CONDUCTOR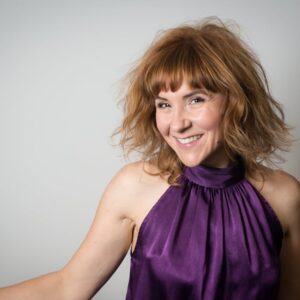 Zerafina Zara
(Learn More)