Together, we can change the world… one voice at a time.
With One Voice is a national network of community-run choirs that brings together people from all walks of life through the power of music. Our choirs welcome people aged 9 to 90, from all faiths, cultures, and backgrounds. 
No auditions

 

No singing experience needed

 

Professional conductors

 

Amazing performance opportunities

 

All ages, abilities, faiths, and cultures

 

Participation by tax-deductible donation

 
The program is supported by Creativity Australia, a not-for-profit charity, which provides support and structure to our communities.
WHAT WE DO
Gather weekly to celebrate the joy of singing together

 

Build and maintain a supportive, welcoming community

 

Give everyone a platform to use, improve, and celebrate their voice

 

Invite involvement, not just participation, in the community

 

Value everyone's knowledge, ideas, experience and skills

 
Neuroscience proves singing makes people happier, healthier, smarter and more creative and increases neuroplasticity.  Music and singing have no barriers of language, background or politics. Unlike sport, music is non-competitive – the participants are working together to create something greater than themselves as individuals – and the results are transformative. The choirs transcend borders every week, and in public through regular performances. 
Creativity Australia
Creativity Australia is a charity founded in 2008 by award-winning social entrepreneur and soprano Tania de Jong AM.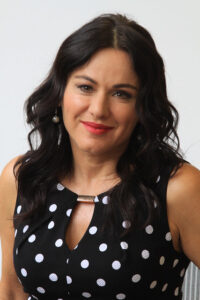 Tania de Jong's TED talk 'How Singing Together Changes The Brain', has been viewed over 110,000 times. 
Creativity Australia builds a happier, healthier, more inclusive nation through the With One Voice program.  
"Our society is fragmented and our ability to communicate with other people and express ourselves is limited. This undermines our fundamental human values, sense of family and community. We need to build social capital and give everyone a voice, no matter what their background. Unlocking more of our human and creative potential will lead to greater productivity and innovation to enable us to solve the community and global challenges we face."
– Tania de Jong