Ben Kschenka, from With One Voice Riverina, will be taking part in the May 50K to raise funds for research into multiple sclerosis.
How did you get involved with With One Voice Riverina?
I got involved with choir through my cousin Peter. I was at a point in my life where I felt I needed to challenge by boundaries and do something I hadn't seen myself doing before. So when my cousin Peter came to my house talking (and singing!) about this new town choir and how much fun it was, I decided to try it out. I was instantly drawn in by the sense of community and comradery, and by the sense of wellbeing generated by the act of singing in a group.
What has been your favourite experience so far?
My favourite experience so far has been the Christmas Farmers Market performance at Narrandera. It's hard to not enjoy singing festive songs among the gum trees in summer, spreading joy to each other and anyone else who cared to stop and listen.
There are some parallels between the May 50K and With One Voice – both harness the power of community to improve people's lives. Both succeed because people work together, support each other and lift each other up. Both seek to remove the boundaries between people, and help individuals to exceed any perceived personal limits.
What inspired you to help raise money for MS research?
When I was young my Grandfather lived the final part of his life with MS. I saw how it robbed him of his mobility and severely impacted his quality of life. Diagnosis was relatively difficult then, and treatment options were limited. Around 18 months ago my friend Jackie was diagnosed with MS. I saw that her experience with diagnosis and treatment was much different to my Grandad's – research has progressed significantly giving much better outcomes to those living with the condition. And although there is still no cure, researchers are moving ever closer to the goal and research needs money. So that is why I'm raising money for MS research – in honour of my Grandad and in solidarity with my friend.
What does the May 50K involve?
The theme is "Leave your limits behind". Participants run, walk, or roll 50 km (or more) over the course of May to raise awareness and funds for the organisation MS Plus, who conduct scientific research into treatments and ultimately a cure for MS. People support participants through a tax deductible donation.
How can people get involved?
People can sign up to participate as an individual or team here: The May 50K – Leave Your Limits Behind
Or if you'd like to support my efforts with Team Jackie, please donate here: The May 50K – Ben Kschenka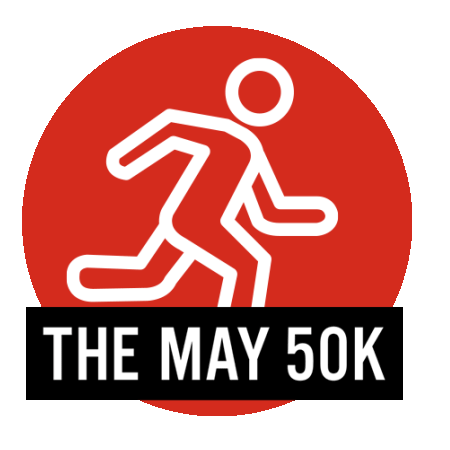 Support Ben's efforts with Team Jackie!