Over the Easter weekend, choir members and conductors from all over Australia came together to perform at the National Folk Festival in Canberra. We were invited to participate as part of the street choirs program, with daily performances among the food trucks and vendors.
Our members rehearsed weekly on zoom, with only one in-person rehearsal before the performances began. Everyone travelled from all over Australia to sing together: a special shout-out to one of the conductors, Jennifer Bee, who flew all the way from Mackay!
Although our first performance unfortunately was cancelled due to rain, we were able to perform three times. We want to thank festival attendees and volunteers, who were welcoming and appreciative throughout the weekend.
One special moment from the weekend was performing the song Curlews Fly for the composer, Sue Fitzpatrick. We were also honoured to be able to perform the song We All Sing Together, composed specially for With One Voice by Cath Mundy & Jay Turner, at the festival where they met and fell in love. A smaller segment of our choir made it into the finale of the Infinite Song Competition, performing a medley of Elton John songs in support of the Indigenous Voice to Parliament.
A big thanks to all of the members and conductors who worked so hard to make this trip possible. We hope to come back in the future!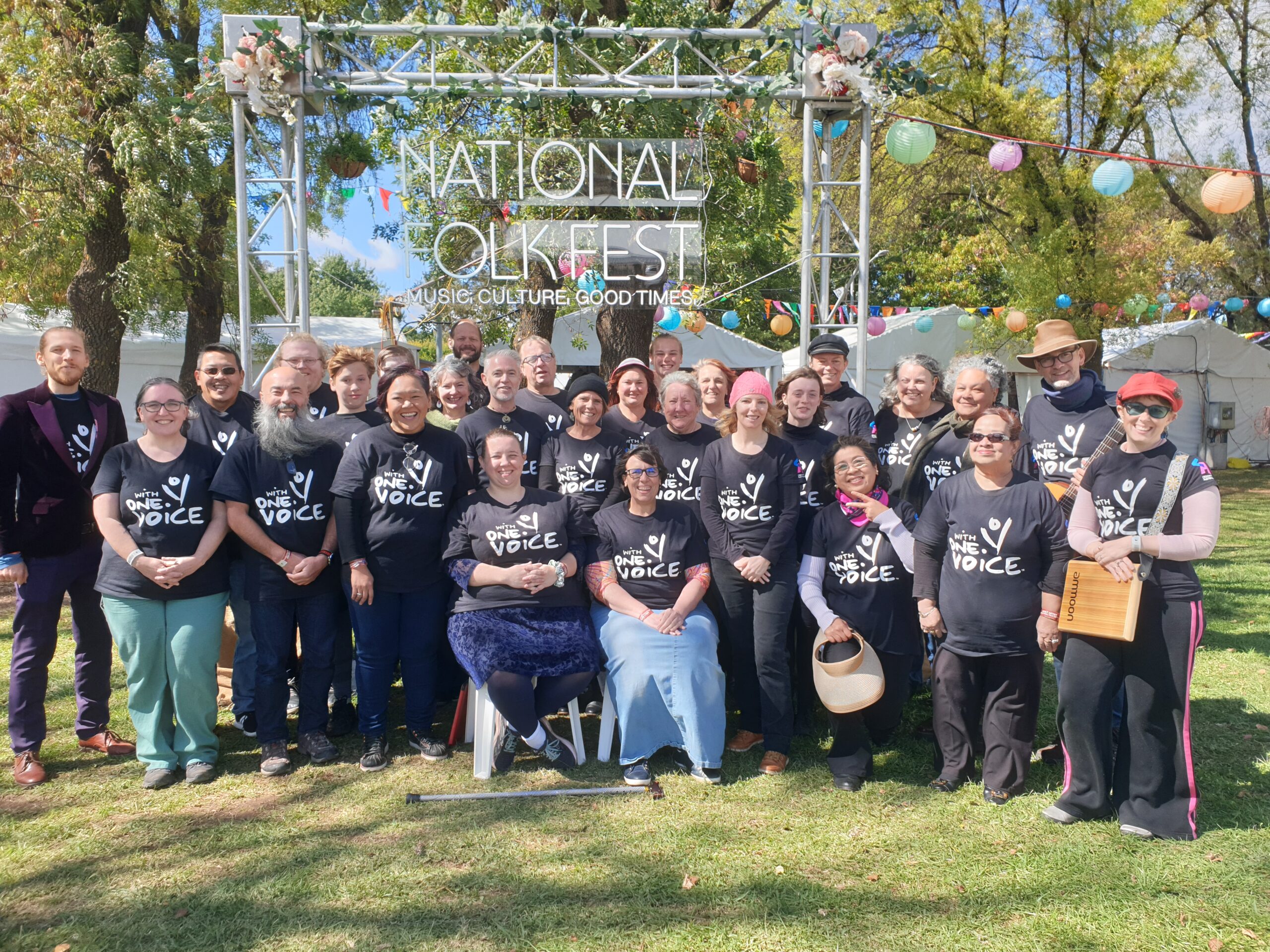 Check out this group shot of all the choir members & conductors who came along to perform! To see more, check out the album on With One Voice Australia's page.