Welcome to With One Voice Brisbane!
Join our singing community and experience the magic of harmony! We welcome all levels of singing experience, and people from every walk of life. Under the guidance of our expert conductor Jabin Mills, you'll have the opportunity to perform a diverse repertoire that ranges from folk to pop-rock. Our accompanist and conductor team will lead you through fun and engaging sessions every Wednesday evening.
We foster a supportive and connected community, and after rehearsals, members often gather for a meal and a drink. This is a great way to get to know your fellow choir members and build lasting relationships.
We engage in public performances several times a year, which is a great way to reach out and spread some joy in the community, not to mention a real buzz to perform in!
Previous audiences have praised our performances, and our choir members have shared that they have gained confidence and a sense of value through their experience with us.
So come and be a part of something special! Join us on a journey of self-expression, friendship, and music-making.
No auditions
No prior experience
No special skills or talents
You are welcome to join us any time, and your first visit is FREE with no obligations.
Expression of interest - Brisbane
Please fill in some details so we know to expect you next rehearsal!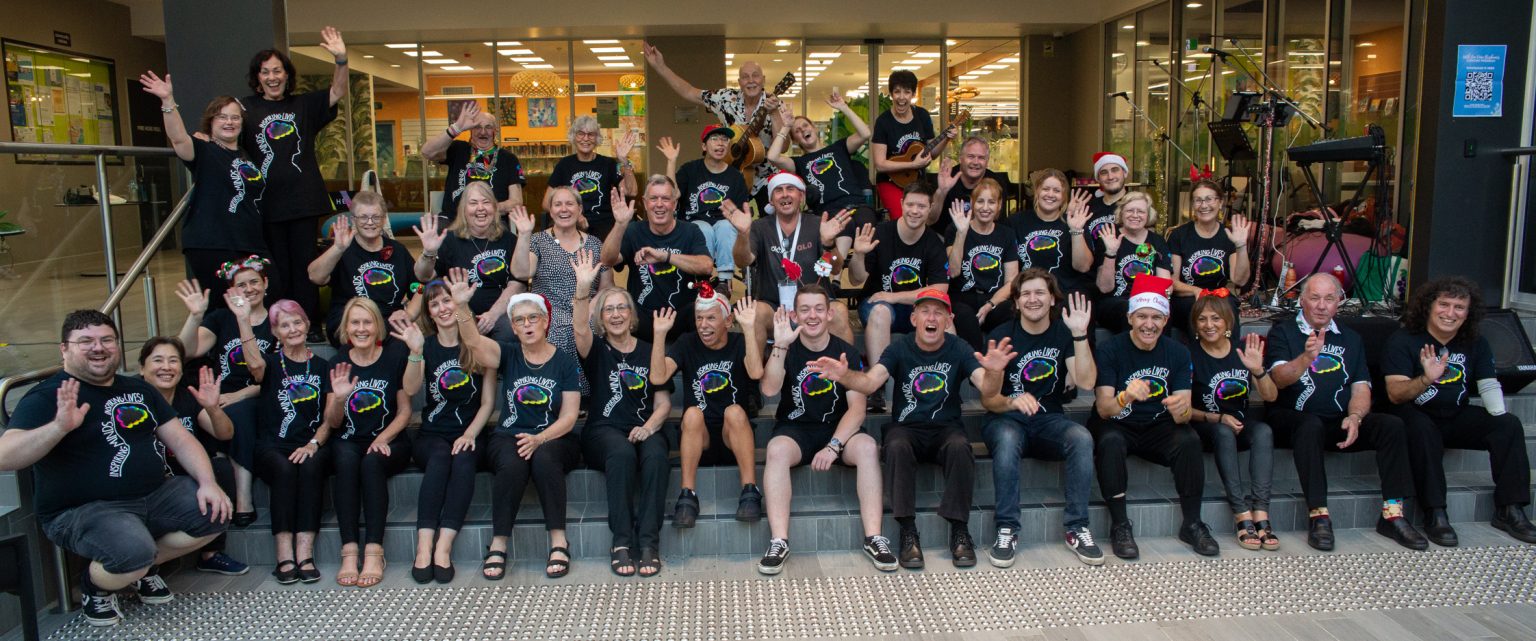 REHEARSAL DETAILS
When: Wednesdays, 5:30 – 6:45pm
Where: Brisbane City Hall Basement
(enter via Adelaide St entrance)
Address: 64 Adelaide Street, Brisbane City, QLD 4000
CONDUCTOR
Jabin Mills